ABOUT US

ABOUT THE DESIGNER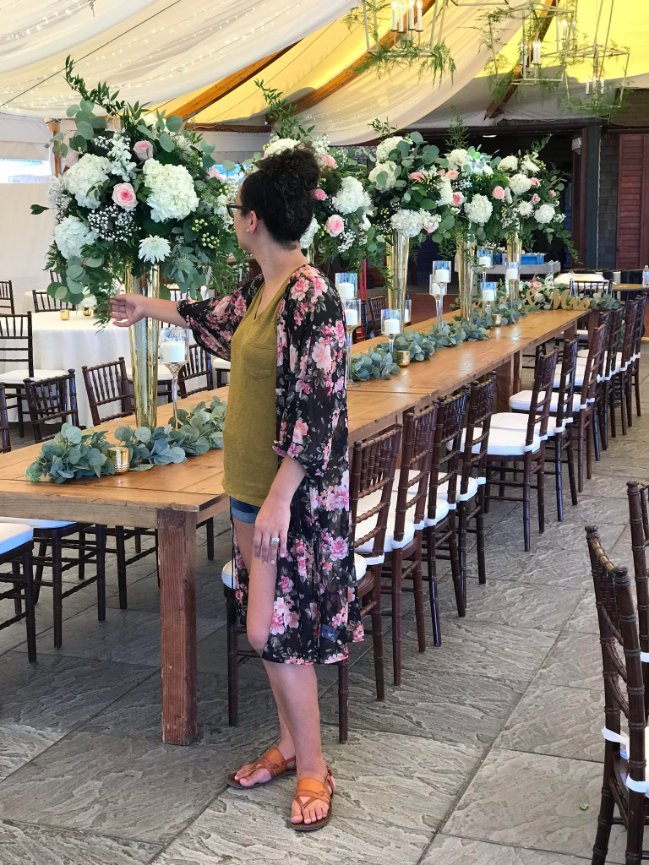 I have been a florist more than 16 years and with experience in all aspects of floral design, but I specialize in the following:
Weddings: Bouquets, boutonnieres, corsages, flower crowns, kissing balls, centerpieces, arbor designs and much more!
Home Décor: Silk floral design and arrangements, silk flower wreath design, fresh wreath design, and custom home décor pieces.
I have always been a creative person, but didn't realize my love for floral design until I was transferred to the floral department at the grocery store I was working at in high school. This transfer allowed me to learn the basics of floral design, flower care, and customer service. From the grocery store, I wanted to master my trade and took a job as a lead designer at an upscale local florist.

This local florist had a great reputation for superior quality, and I knew this is where I could harness my creativity and become a great designer. I was the youngest designer on the team, and was mentored by many talented designers. I was entrusted to work on the most complex projects, including: large and small weddings, funerals, and other custom arrangements. Some of my designs were even featured in weddings magazines!

After leaving this local florist I became lead designer and manager of the florist department at a well-known upscale supermarket based out of upstate New York. Here I was tasked with being on the national design team, and traveled to trade shows across the country to learn the latest in floral trends and design techniques. I worked with a very small team to come up with story boards that would be followed across the entire company for each floral season. I would present to the company, including the CEO, explaining the floral designs we have come up with for the following year and the overall themes we were going to be working with.

I left this well-known company to start my family with my loving and supportive husband. After the birth of my first child I realized I missed using my creative skills and decided to start my own business. My passion for floral design has lead me to start my business, and I know I have made the right decision from all the smiling faces and positive feedback I get from all of my customers.